Watchmaking ergonomics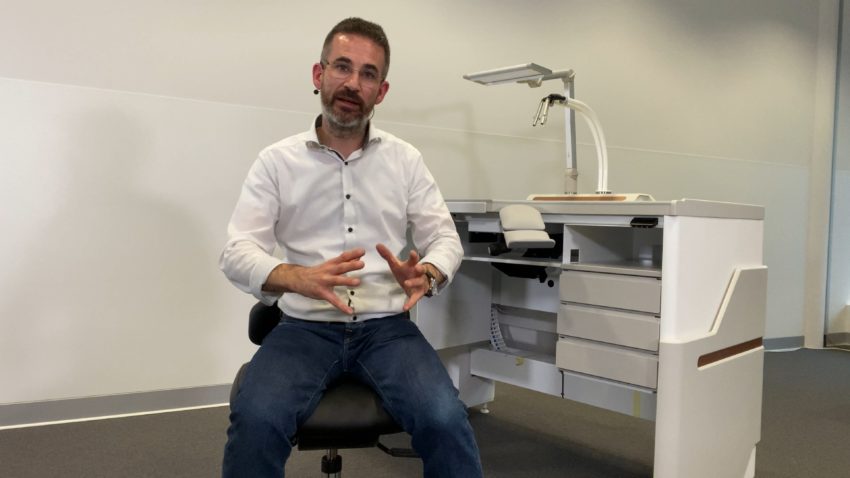 Ergonomics, posture and watchmakers
Watchmakers (almost) all have back, neck or shoulder pain. But experience in the field shows that there is still room for improvement in terms of posture, ergonomics and employee training.
Thanks to our industrial partners, here is a complete and free course on the ergonomic adjustment of a watchmaker's workstation (chair, electric bench and armrests). The approach is new, didactic and particularly appreciated in the field.
4:24 The 3 Rules of Posture
12:53 how to sit and how to adjust your chair
25:24 distance from the workbench, and how to adjust the height of the workbench according to the viewing angle on the watch
27:20 adjusting the armrests.
If you ask us to give this training to your employees, we will of course adapt it to the equipment you use: we know that electric workbenches are not available everywhere!
What about other employees?
Olivier and his team protect the health of all your colleagues, whatever their profession: no one is left by the roadside!
Here are some more videos illustrating some of our know-how.

How to bend down and lift
(cleaning and other manual jobs)

Need personalized advice?
Ergonomics, posture and watchmakers Watchmakers (almost) all have back, neck or shoulder pain. But experience in the field shows that there is still room for improvement in terms of posture, ergonomics and employee training. Thanks to our industrial partners, here is a complete and free course on the ergonomic adjustment of a watchmaker's workstation (chair,…