The Posture Academy
Changing your habits is difficult, of course... but when you want to, you can. Especially when Olivier helps you: thanks to the Online Posture Programs, you can easily correct your posture, improve your environment and implement safe, easy and effective exercises! Embark now on a journey that will make you feel better and more energized for good!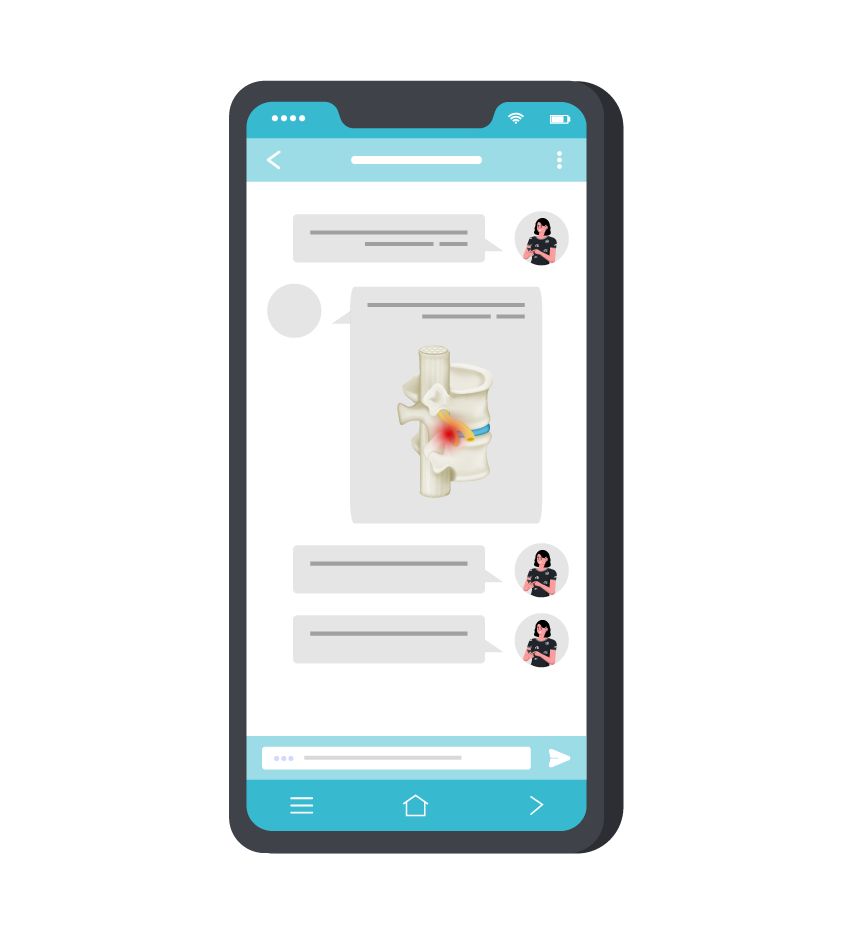 Why such posture correction programs?
Musculoskeletal disorders are caused by what you do to your body, day after day. Nobody can tackle it better than you. Olivier has therefore decided to help you to become your own therapist.
To avoid cavities, you should not eat too much sugar, and you should brush your teeth three times a day.
To avoid pain, it's the same thing: you have to optimize your posture and your environment and from time to time during the day, you have to do some quick and targeted exercises. Teeth, back, neck: it's the same recipe.
The Online Posture Programs are the only ones truly designed to make you regain in just a few weeks:
mobility in your neck and back,
control over your posture,
vitality and energy.
Who are the programs for?
The number 1 condition is your willingness to feel better: feeling good starts from within. Olivier is just your guide.
All programs are especially designed for people who sit for long periods of time e.g., because they hold an administrative position.
They are not designed to treat specific pathologies (hernias, discopathy, DDD, etc.) but rather to help all those who sometimes have a stiff neck, those who sometimes have back pain or a lumbago, etc. Daily pains, above the belt, are therefore the main target.
As an employer, you can also benefit from the Online Posture Programs for your employees. It will quickly become a key part of your corporate health policy! To learn more or discuss the conditions, just request a phone interview below.
Are the programs time consuming?
No. Olivier is just like you: he hates long and difficult learning. The schedule is therefore designed around the idea that, with very few exceptions, you will not need to spend more than 10 minutes a day on it.
The practice of the new habits will have to be frequent for you to be able to anchor it, but they will always be micro-moments that will fit into your work and normal activities.
What are the different programs?
The 24-Days Posture Express Program
In this short program, you will focus on sitting and all the related issues: rounded shoulders, forward head posture, lower back pain and neck pain. This is an ideal program for office workers with back pain or neck pain that comes and goes.
The 10-Weeks Posture Master Solo Program
This longer program includes the content of the previous one. In addition, we dive in how to stand, how to walk, how to bend down and how to carry loads. This is ideal for parents of young children, musicians and anyone who likes to DIY or garden!
The 10-Weeks Posture Master Coaching Program
This is the best program you can ever find online. Not only do you have all the benefits of the other programs, but you also have direct access to Olivier. A messaging system is activated in the app so that you can ask him any question (e.g., am I doing this exercise correctly?). In addition, you get 3 included one-on-one coaching sessions to discuss all the specific issues that made you want to correct your posture.
Bonus
With every program, you get free access to Olivier's private Facebook group, where he hosts a weekly workout for members of the Posture Academy.
You can also ask him all your questions so that he can answer them in person.
It's free, and it's for life.
""
Your stretches are so different and so effective. Thank you so much!
Designer
""
Never seen such a comprehensive program on posture correction. Hats off ❤️
IT Director
""
Since the start of the program my occasional (strong) back pain is practically gone. In addition, my daily routine was improved.
Researcher
Let's talk
If you would like to know more or get a quote tailored to your needs, we are here to talk.
Request a meeting