Travelling ergonomics and posture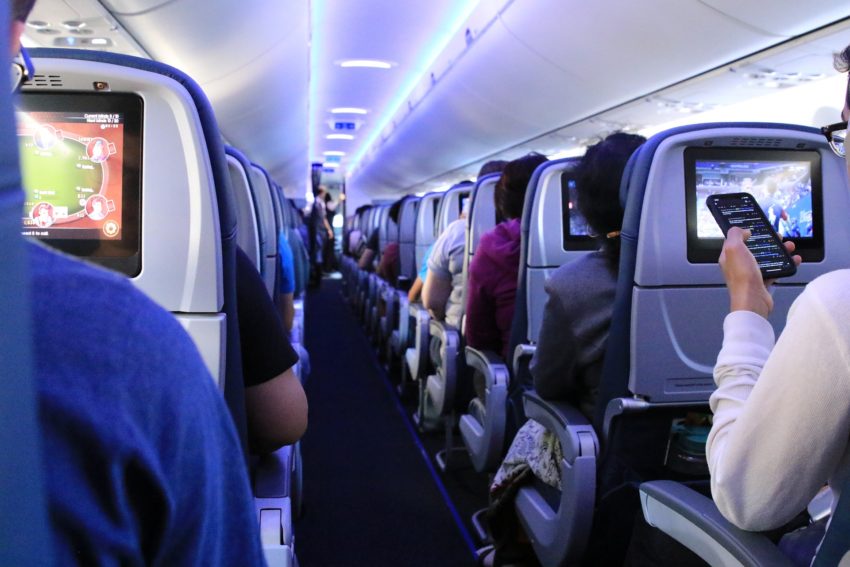 Here is a summary of our course and webinar on travel posture and ergonomics. If you are often on the road, read carefully!
The two main ergonomic risks in transport are:
a prolonged and often slumped sitting posture;
neck and shoulders strain, especially due to the use of portable screens (aggravated by the discomfort of the seats and the lack of space).
The best posture for traveling
When travelling, you may alternate between 4 healthy postures, as long as they are adapted to your activity and you alternate:
lying down (e.g., in business class);
standing to decompress the lower back (at least once an hour) and walking to ease blood circulation in the legs.
sitting with the backrest upright, pelvis supported by the lumbar support: this is a working or reading position. The line of sight is slightly downward; to avoid bending the neck too much, use the shelf in front of you or enhance what you are reading with a cushion on your thighs;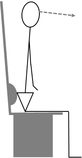 sitting with a reclining backrest: your pelvis is supported by the lumbar support, and you use a pillow to support your head. The pressure in the lumbar region is slightly lower than in the upright posture, but the line of sight is upwards: this is not a working or reading posture, but a relaxation posture (e.g. for listening to music).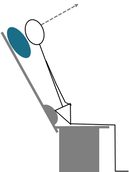 Travel accessories
Check out the video below, in which Olivier explains about 3 simple items that he always takes along when travelling: a lumbar cushion, anti-slip fabric and an exercise band. 
How to relax your back
These are a few simple steps you can take to protect your spine in the plane or in the train: 
stand up before boarding and remain standing on the transfer buses,
take an aisle seat to get up every hour without feeling that you disturb your neighbours,
travel with a piece of non-slip to stabilise the pelvis, and create lumbar support by rolling a jumper or shawl behind your belt,
standing (e.g. at the airport), rest the belt against a wall, not the shoulder blades,
limit the use of heels on travel days, and put soft soles in your shoes if you are standing for long periods.
How to protect your neck
Here are a few more steps, aiming at preventing neck pain when you travel:
whenever possible, work with a detached keyboard and an external mouse (avoid mice that are too small). Raise the laptop screen when using it (top of screen 10° below eye level: see our course on working from home),
Increase the frequency of short breaks when working on mobile screens (e.g. your smartphone),
limit screen work to what is necessary when ergonomic conditions are not met,
prefer calls and voice messages (e.g. Whatsapp) to emails.
How to relax your body
Below is the Upper Body Reset, a relaxation exercise for the neck, shoulders and back (to be done several times a day, even if only partially). The other video shows a home exercise program to strengthen the mid back muscles. It will help you fight rounded shoulders.
Wanna talk about it?
Travelling ergonomics and posture
Here is a summary of our course and webinar on travel posture and ergonomics. If you are often on the road, read carefully! The two main ergonomic risks in transport are: a prolonged and often slumped sitting posture; neck and shoulders strain, especially due to the use of portable screens (aggravated by the discomfort of…